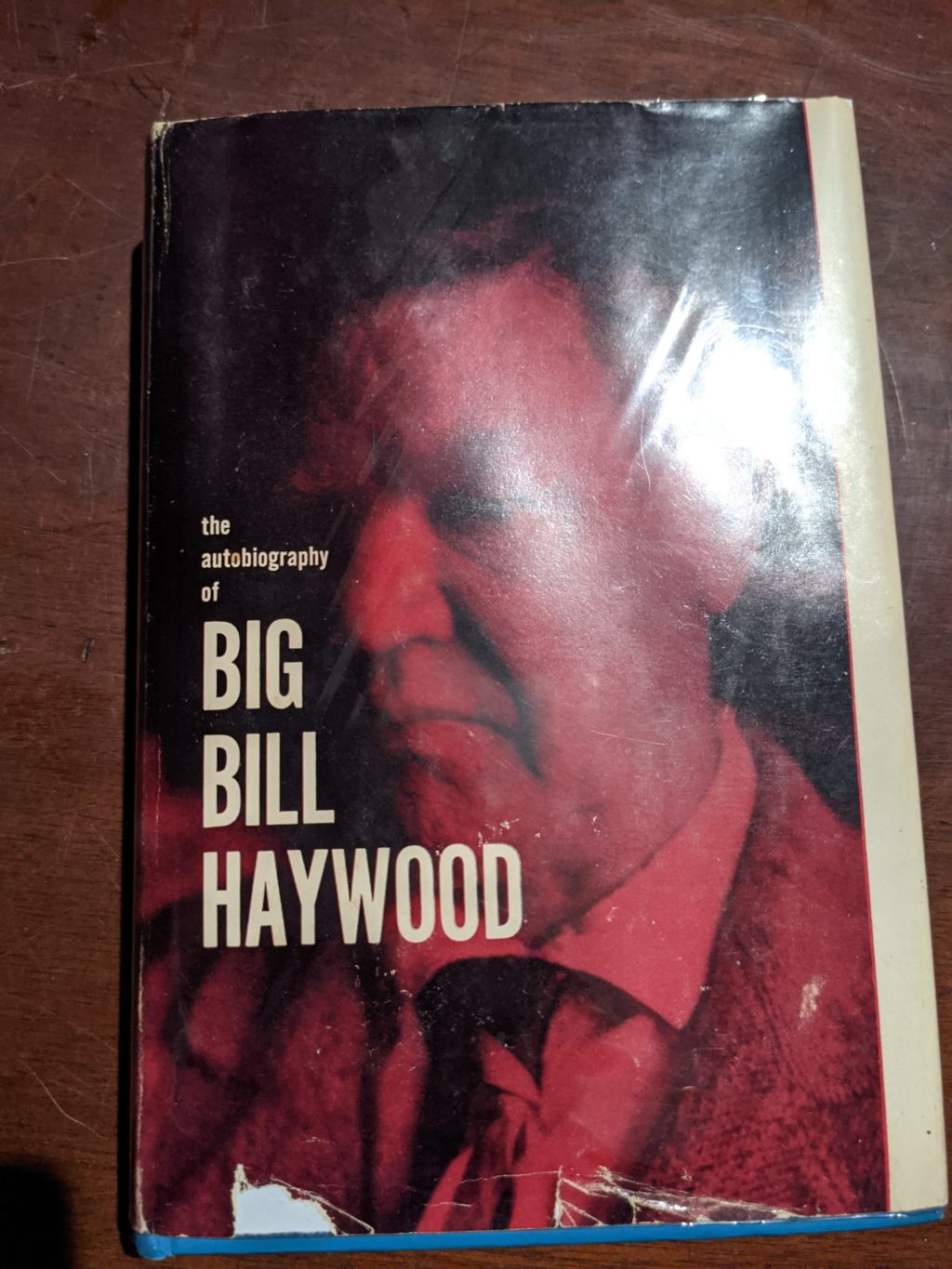 The Autobiography of Bill Haywood
I recently found Bill Haywood's autobiography through a rare book seller. It has been out of print (as far as I know) since the 1950's and the copy I got is rough cut paper in a badly printed jacket – it was printed by a small leftist printing house that no longer exists.
Haywood was an absolute giant of the American labor movement, a key organizer with the Western Federation of Miners and a co-founder of the IWW. He was a white man who loudly and consistently spoke out against racism half a century before the civil rights movement and fought for women's rights decades before women's suffrage became federal law. He's the man who coined the phase "fellow workers" – used by the IWW to this day – as an intentionally inclusive form of address among working class people that would include everyone regardless of race, creed, or gender.

I've started recording me reading his autobiography on youtube and will donate any money the videos make to organizing efforts. As far as I know this is the first attempt at a "book on tape" version of this critical historical work.
Check out the full playlist on YouTube